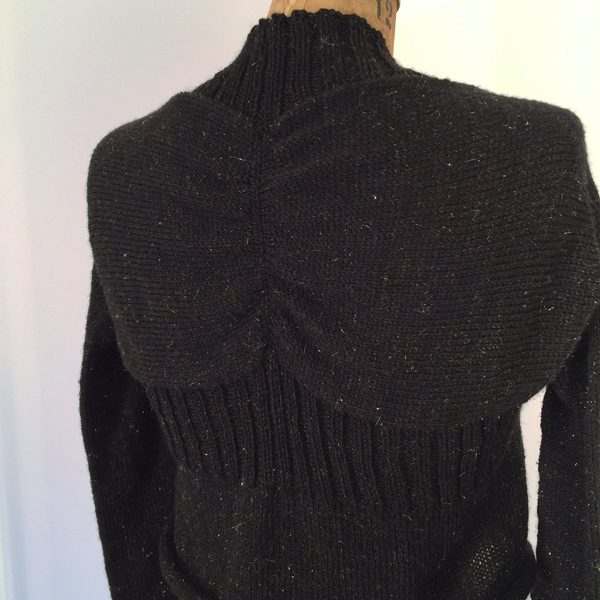 'Tis the night before Thanksgiving… which, this year, means the husband is making a delicious smelling culinary mess all over the first floor of my house and no other creatures are stirring because, for a change, we're preparing dinner here but eating it at my sister's house. And I bring all that up because this non-traditional take on our traditional family dinner has left me with a relatively free evening.
One I considered spending working on what I have come to refer to as my "Thanksgiving sweater." Not because of the time of year; rather, my goal was to wear it for the first time on the holiday. Unfortunately, even if I worked on it all night it's unlikely I will have it finished and blocked in less than 24 hours so I decided to write about knitting the sweater instead. With that in mind, since it's a Wednesday and I'm posting about my current work in progress, I felt like this was as good a time as any to dust off another Jade Pussycat tradition, WIP Wednesday.
WIP Wed. was one of the first recurring features on the original (long since deleted) JP blog. The idea behind it is pretty simple, if not self-explanatory: each week I would I snap a couple pictures of, and share some thoughts about, whatever project was currently on my needles.
Only time will tell as to whether or not this winds up being a weekly or bi-weekly feature again. (Technically I was only going to blog for the month of November so who knows. This might wind up being the only WIP Wed. post period.) Similarly only time will ultimately tell how much I like this sweater.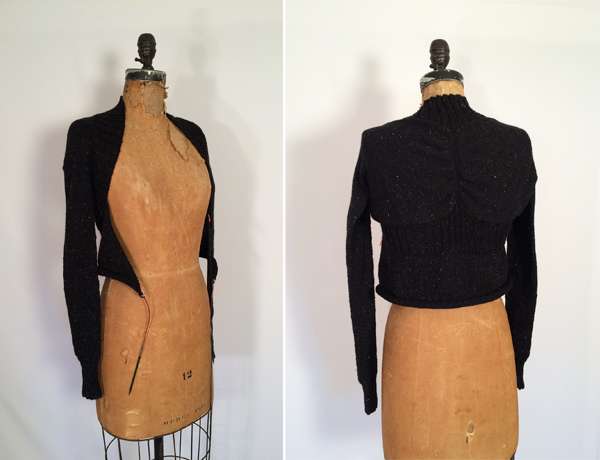 As of now I'm feeling pretty good about it. (And this blog, but one topic at a time.) I think I mentioned at some point that I've been knitting my way through Hannah Fettig's
Knitbot Essentials
book. So far I've made two
Breezy
cardigans, two
Featherweights
and one
Effortless
(the latter is essentially a heavier weight combo version of the first two) and am happy to report over the past few weeks I have officially transitioned from a woman who makes handmade sweaters to one who wears her handmade sweaters. All the time!
In my defense, I knit the heavier weight one during our warmer than normal Spring season, the Featherweights over the Summer and then spent most of October in South Florida so, although my sweater knitting obsession is a month or so shy of the one year mark, I had a good eight month stretch of non-sweater weather in my life. But, as usual, I digress.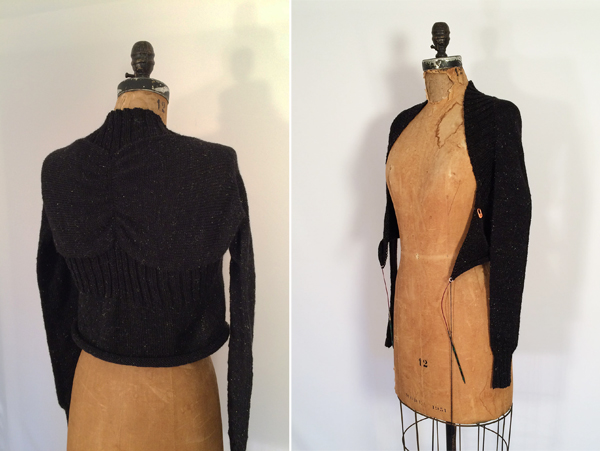 This time I decided to try out the
Wispy
pattern and make some modifications. Specifically I knit the sleeves in the round two at a time (basically knitting the sleeves for the Featherweight cardigan in reverse), switched to flat stockinette for the back panels and joined the two sides together using a three needle bind off. (This combined with Hannah's decrease makes the seamed gather in the center, aka my favorite part.)
From there I've pretty much followed the pattern as written, although I did add a couple extra short rows in between the ribbing and body, in hopes of avoiding visible side boob. (Which I have nothing against; but there's a time and place for everything and in my world sweater weather and side boob do not go together like love and marriage nor anything else that rhymes with horse and carriage.)
Hopefully I can get this finished in time to be my day after Black Friday, aka Saturday, sweater because according to recent text messages from my sister, niece and mother I'm way behind on my Christmas / Chanukah gift knitting.
Happy Thanksgiving to those who celebrate the holiday and happy Wednesday / Thursday to everyone else!